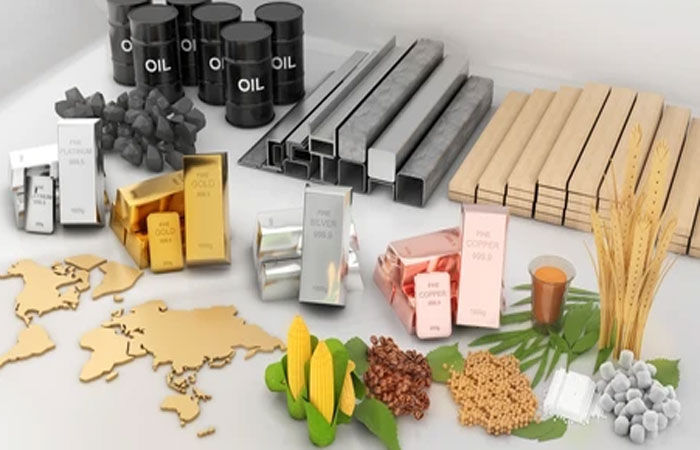 – Commodity Current-Jayavadan Gandhi
The commodity sector is facing a global downturn these days. Lack of domestic demand in most commodities, including crude oil, gold, silver, metals and food items, has led to a sluggish business. Inflation has become a headache for all countries in the world today. Crude oil, a key factor behind rising inflation, is a concern for global politics. However, after three months, the crude oil market broke the 100 a barrel mark and many countries have experienced hashtags. Several reasons behind the collapse of the crude oil market have been debatable. Contrary to expectations, crude oil reserves in the United States are expected to plummet by as much as 3 million barrels. The dollar continues to rise from its highest level in world currencies. As a result, in countries including the United States, the dollar is emerging as the safest investment instead of gold, which is having an impact on crude oil as well as gold and silver. Selling pressure on gold is on the rise. In addition, there are fears of a further downturn in crude oil due to the new prospect of a Kovid-12 lockdown in China.
In parallel with crude oil, the government has also carried out an exercise to control inflation in edible oils. Now, as the religious festival season continues till Diwali, the price of edible oils has gone up by Rs. The government has directed oil producers to reduce the market by Rs 15 to Rs 20. The global market for edible oils has also collapsed, necessitating lower oil prices. Especially in the last week, palm oil has declined by 15 to 20 per cent globally. Globally, edible oils have fallen by about થી 200 to ૪૫ 40 a tonne in the last one month. About 70% of the country's edible oil is imported from abroad. During the year 2020-21, an average of 121 lakh tonnes of edible oil was imported. However, at the behest of the government, some edible oil companies have given relief in edible oil by announcing price reduction.
Meanwhile, with the onset of monsoon in the country, kharif planting has increased. High prices of oilseeds like cotton and groundnut, soybean, castor and rye have attracted more farmers this year. Especially in Gujarat, cotton is expected to be planted in at least 3 lakh hectares this year. As farmers in rural areas are engaged in sowing, there is sluggishness in business as agricultural income in agricultural markets is meager. Currently, the number of households living in Malo is also being affected. At Unjha Market Yard, there are barely seven to eight thousand sacks of cumin, fennel, sesame and sesame. Demand for this specialty has grown significantly as a result of recent corporate scandals. However the consumption of good and medium malo is proportional. The market has stabilized following the demand of exporters in Variyali. Isbagol's revenue has declined. However, prices are hovering in the range of Rs 500 to Rs 2,000. The market is strong with exporters taking on the revenue of four to five thousand sacks in summer sesame. The business community is expecting a homecoming in Shravan Mass.
The market is still high due to the buying pressure of stockists these days. With the opening of the festive season at the local level, it is expected to open in the country as well as in Bangladesh, Indonesia and Malaysia. The rise has been fueled by increased activity by speculators in coriander. Last week saw a rise of Rs 200 to Rs 500. It is feared that speculative atmosphere has suddenly taken hold after prices remained stable for a long time. The average market for coriander is in the range of 10,500 to 11,500. Gharaki is expected to open in Jira next month. Cumin futures have gone up by Rs 2 to 3 per kg. Turmeric also has a bullish reliance on the sowing report. Currently, there is a sluggish atmosphere in the spot markets due to lack of households.