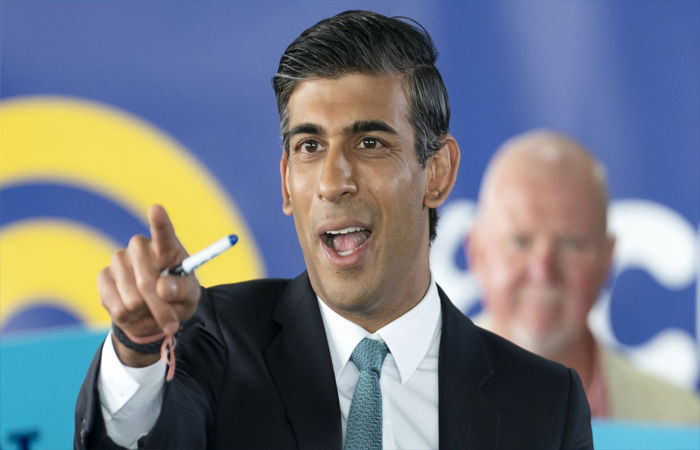 London, dt. 30 July 2022, Saturday
Rishi Sunak and Liz Truss, who are in the running to become the next leader and prime minister of the Conservative Party, have faced scathing comments from Tory members about their policies. The two leaders addressed hard-line Conservative MPs (Tory members) in the northern English city of Leeds on Thursday night. These members will also vote in the election. The Tory MP questioned Sunak's decision to step down as chancellor earlier this month. Accusing him of having betrayed his former 'boss'. The Tory member for West Yorkshire said, 'You are a good salesman and you have many qualities. Despite this many people continue to support Boris Johnson.
Many people have seen that you have betrayed them. When he is the one who made you a politician and some people did not want to see you even in number 10. Responding to the allegations, Rishi Sunak said, 'I had no other option. Because, there were deep differences with them on the economic condition of the country. Especially at a time when the economy is facing real challenges. So I was left with no option.
Sunak is behind the truss among the Tory members. These MPs will vote for their preferred candidate through ballot paper from next week. Rishi Sunak is supported by voters who voted for the Conservative Party for the first time in the 2019 general election. Rishi Sunak, the next leader of the Conservative Party and in the race to become the PM, has admitted that he is losing ground in the race to become the PM. However, in the meantime, he has promised to get one vote each. On Thursday the two leaders made their first official Tory leadership addresses in the northern English city of Leeds. Let us tell you that these members will also vote in the elections soon.
The results of who will become Britain's next prime minister will be announced on September 5 and Truce has built a strong lead in a survey of Tory members after promising immediate tax cuts. According to betting exchange firm Smarkets, Truss has a 90% chance of becoming head of the Conservative Party and prime minister.