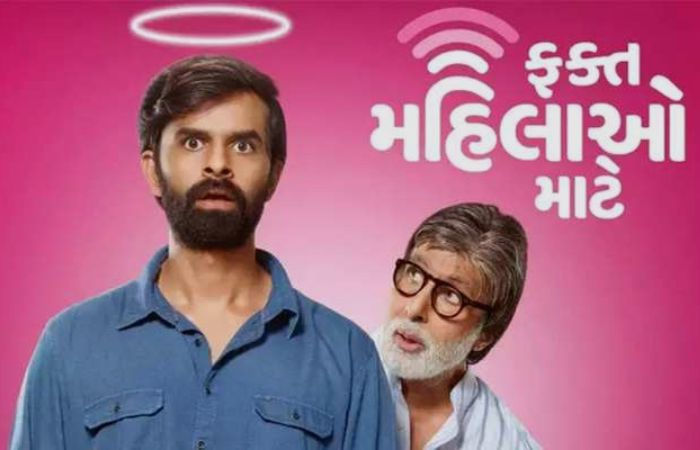 Ahmedabad. 15 July 2022, Friday
The teaser of the Gujarati comedy film 'Fakt Mahilao Mate' (Fakt Mahilao Mate) has been released. The megastar of the century Amitabh Bachchan will be seen playing a Gujarati character in this Gujarati film. The film will also feature actors like Diksha Joshi, Yash Soni, Bhavini Jani and Prashant Barot. There is a section of Gujarati film fans, Amitabh Bachchan's entry in Gujarati films can make a big difference.
How is the teaser of the film?
The teaser starts with Amitabh Bachchan's voice, "Good morning, first there is electricity, then there is sound, but here, first the sound starts, then the morning comes…" The teaser of the film shows Yash Soni who lives in the same house with 3 women, mother, sister and grandmother. … with..
The teaser of this film has been shared by Gujarati actor Yash Soni, while sharing, he wrote, Ghar Ghoran Katha, the pain of a strong man. In this film, it is shown that, who says that India is a male-dominated country, in this house only women are preferred. A house where only women rule and a man is surrounded in all these fights, daily questions, work, problems.
The film is directed by Jai Bodas and its main attraction will be none other than Superstar Amitabh Bachchan's cameo. The film is slated to release on August 19, 2022. Amitabh Bachchan has dubbed his voice in Gujarati for this Gujarati film.
Also Read:Amitabh Bachchan will be seen in a Gujarati movie