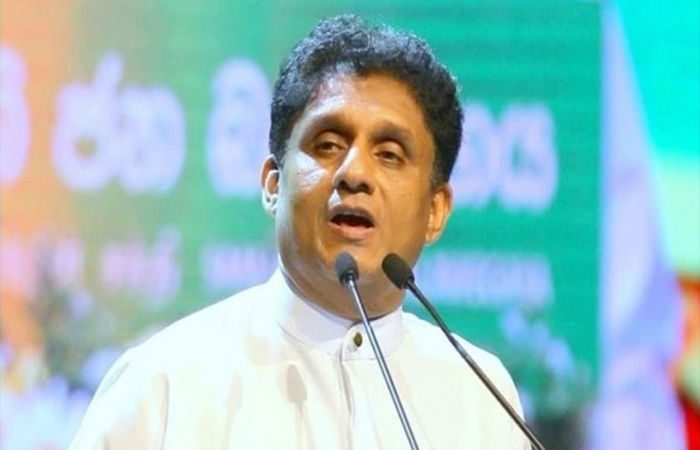 Colombo, dt. 16 July 2022 Saturday
Political upheaval continues in Sri Lanka. There is going to be a presidential election on July 20. Meanwhile, the opposition leader Sajith Premadasa, who is contesting the presidential election of Sri Lanka, has made a big statement. He said that if I win the presidential election, I will not allow dictatorship in Sri Lanka.
Sajit Premadasa's family has been anti-India. His father Ransingh Premadasa has also been the former Prime Minister of Sri Lanka. He was anti-Indian. However, the situation has changed now. India has emerged as Sri Lanka's biggest helper.
Our job is to catch the looters of Sri Lanka
Opposition leader Sajit Premadasa, who is running for Sri Lanka's presidential election, vowed on Friday to hold ousted former President Gotabaya Rajapaksa responsible for the country's worst economic crisis.
Premadasa said that if he wins the presidential election, he will ensure that there will never be an 'electoral dictatorship' in Sri Lanka. It is our job to catch the one who looted Sri Lanka. This should be done through appropriate constitutional, legislative and democratic processes.
We have to strengthen our position in the matter of good governance
Former Sri Lankan President Gotabaya Rajapaksa left the country in an army plane on Wednesday. He announced his resignation on Friday. Currently Prime Minister Ranil Wickremesinghe is holding the office of President.
Premadasa said, we have to strengthen Sri Lanka's position in the anti-corruption index. We have to strengthen Sri Lanka's position in the world in terms of good governance.