Mumbai Police has allowed actor Salman Khan to keep a gun after receiving death threats
Mumbai, dt. 02 July 2022, Tuesday
Ever since Bollywood star Salman Khan received death threats, fans have been worried about his safety. After receiving the threatening letter, Salman's security has been kept tight. Mumbai Police has issued license to the actor to carry arms. According to reports, Dabangg Khan has now bought a new bulletproof car.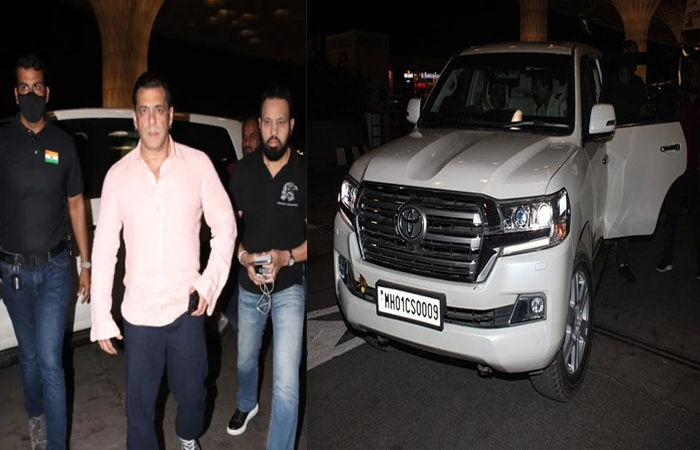 – Salman Khan was seen in a bulletproof car
Salman Khan was spotted at the Mumbai airport on Monday night. At the airport, Salman made a swag entry in a Toyota Land Cruiser SUV. This is a bulletproof car which is said to cost 1.5 crores. Talking about this car, Salman Khan's Land Cruiser is powered by a 4461 cc engine that produces 262 bhp of power. The SUV is available in only one variant which is completely bulletproof. Also, this car has large borders on the window edges and the car is armored and bulletproof.
Salman Khan was seen in a pink shirt and black trousers at the airport. His fans are going crazy for Salman Khan's handsome look as always. Salman's security at the airport was very tight. The death threat received by Salman Khan has created a stir in the corridors of Bollywood.
– Salman Khan was given a gun license
Let us tell you that the Mumbai Police has allowed actor Salman Khan to keep a gun after receiving death threats. Some time ago, Salman went to the Mumbai Police headquarters at Craft Market in Mumbai and met the new Commissioner of Police, Vivek Phansalkar, and requested for a license.