Seoul, July 25, 2022, Monday
Makeup and beauty products are not only used by women. Men are now also conscious about their looks but there is a country where men wear more make up than women. Usually men have to wait for women but in this country men waste more time and money than women.
The male make up product market has been growing in the world for the last few years but the youth of this country is already ahead. It is not wrong to consider the hub of male make up market. The name of this country is South Korea, whose men are famous in the world for using cosmetic and beauty products. According to the information, the men of South Korea, with a population of 5.10 crores, rub 60 billion worth of make-up a year. 35 percent of men in this country do not step out of the house without make-up.
Most of the beauty treatments seen in women have their appeal in men too. Anti-aging creams, facial oils, sun block, moisture creams especially for increasing age are more popular among men. Young boys go to beauty parlors and get eye brow treatment done like girls.
In general, men's clothing does not change as fast as women's fashion. But the fashion of men's clothing in Korea also changes rapidly. As the macho culture is spreading in this country, men also do not like to look old. Pop artists and cinema have also contributed greatly to the male make-up craze in South Korea.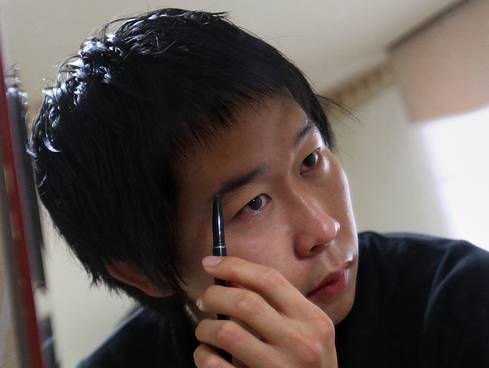 In music and song gatherings, pop artistes perform in a way that hits women too. This pop artist is also imitated by millions of fans. Some male pop artists are more famous because of their beautiful appearance than their performance. Korean youths also believe that make-up only makes a good impression at a job, place of business.
College boys' purses also contain make-up creams and facials. Some have a habit of going to sleep with a mouth facial even before going to bed. Thus, in Korea, make-up is an integral part of the lifestyle of men as well as women. In 1990, the South Korean government lifted the ban on imports from Japan, and the business of male make-up has increased.