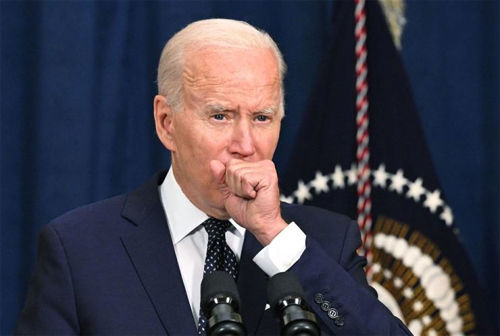 – Apart from the country's oldest president at 79, several employees of his administration also tested positive

Washington, Dt. 22
79-year-old Biden, who is the oldest president in the history of America, has been found to be 'Covid positive', they are showing symptoms of Covid. He is currently working in 'isolation'.
Giving this information, his press secretary Carrie Jean-Pierres told reporters that the president is currently taking the anti-virus treatment 'Paxlovid', he is fully vaccinated and has been given two booster doses. They have very mild symptoms of covid.
Not only President Biden but also many officials and employees of his administration have tested positive for Covid since the last few months.
Be that as it may, one thing is certain that even though America is trying to avoid the seriousness of the level of this epidemic from the outside, one thing is certain that the situation remains alarming as officials and employees of the administration, including the president, are declared Covid positive. On the one hand, the Russia-Ukraine war is going on, on the other hand, China is expanding its foothold in the Pacific. The recession is gradually spreading in the country and China's economy is also weakening amid the global recession, the wave of covid spreading over the top person and the top administrative system of America is worrying not only for America but also for the world.