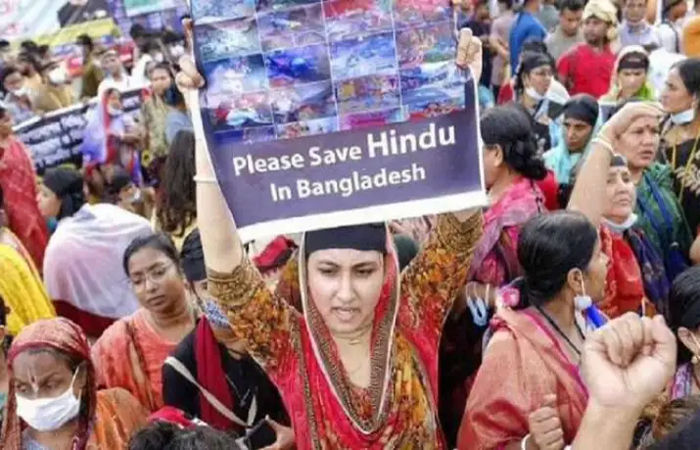 New Delhi, Dated 17th July 2022
Hindu community has once again been targeted in the neighboring country of Bangladesh.
The fundamentalists have also vandalized the houses of Hindus by pelting stones at the temple. In Bangladesh's Narail district, people were outraged over a Facebook post and a mob vandalized a temple and set fire to Hindu homes.
The police had to fire in the air to disperse the mob. According to the police, this incident took place on Friday evening. The mob set a house on fire, vandalized some other houses and pelted stones at the temple.
According to the police, a young man made a disastrous post on Facebook and after that the group of fundamentalists became violent.
Earlier too, the principal of a Hindu college in Narail district was forced to wear a shoe necklace by a mob for posting a picture of Nupur Sharma.