– Donald Trump was born in the year 1946 to Fred and Mary Trump
Washington, Dt. 15 July 2022, Friday
Former US President Donald Trump's first wife Ivana has passed away. Trump himself gave this information. Trump is a politician. He has been married three times and is the father of 5 children.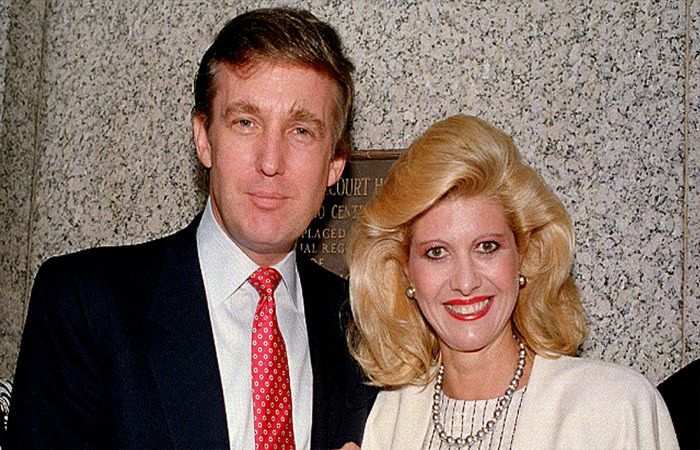 Raised in Queens, USA, Trump already comes from a rich family. He is one of the 5 children of his parents. Donald Trump was born in the year 1946 to Fred and Mary Trump. Fred Trump made a fortune building apartments in New York for the middle income class. Trump was the fourth of their 5 children. Trump was first married to fashion model Ivana Zelnikova. The two have 3 children Donald Trump Jr., Ivana and Eric. However, in 1992, Trump and Ivana decided to separate and subsequently divorced.
Donald Trump Jr. is 39 years old and is the eldest son of Trump. He is the executive vice president of the Trump Organization. Trump Jr. is married to Vanessa Hayden and has 5 children.
The 35-year-old is the second child of Ivanka Trump and Ivana. The professional model is also the executive vice president of Ivanka Trump's company and runs her own jewelry and fashion line. Ivanka is married to Jared Kushner and has 3 children. Kushner is a real estate developer and played an important role in Trump's election campaign.
Eric Trump, the third child of Trump and Ivana, is 33 years old. Eric also held the position of Executive Vice President at Trump's company. Eric is married to CBS producer Lara Yunasaka.
After his divorce from Ivana, Trump married Marla Maples in 1993 but the marriage did not last long and they separated in 1999. The couple have a daughter named Daphne.
Former model Melania Trump shifted to New York in 1996. He met Donald Trump 2 years later at a party in Manhattan. Instead of giving Trump her number, Melania took his number and called him a week later. They got married in 2002 and then Barron Trump was born in the year 2006. However, now Trump and Malania have also separated.
read more :Donald Trump's first wife dies, Trump says – she was a beautiful and wonderful woman