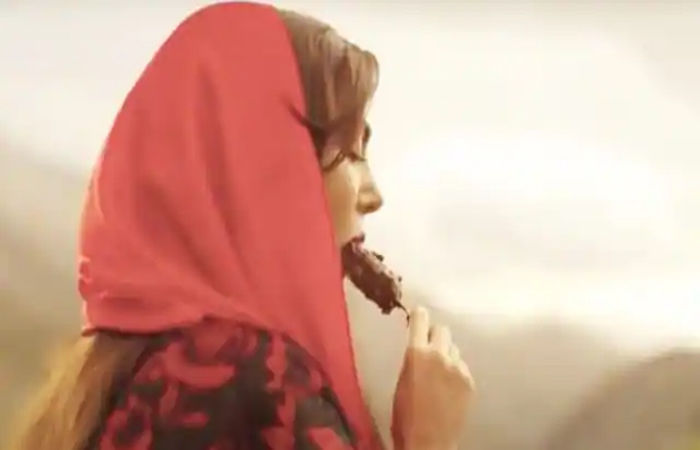 Tehran, dt. 02 August 2022, Tuesday
Iran's hardline Islamic clerics have banned women from advertising. At that time, a huge discussion has been seen regarding an advertisement regarding this. In which a woman wearing hijab is shown eating ice cream.
An Iranian cleric was outraged by the ice cream ad. He has appealed to the authorities to take action against the local ice cream maker Domino's. The ad has been termed as 'against public decency' and an insult to women's values.
– Ministry wrote letter to art and cinema schools
Now Iran's Ministry of Culture and Islamic Guidance has written a letter to the country's art and cinema schools in this regard. In which it is said, as per the 'rules of hijab and chastity', it is not allowed to appear in the ad. The letter said, this ban is only under the decisions of the Supreme Council of the Cultural Revolution.
The current decision is said to be based on Iran's regulations regarding commercial advertising. Which has been in use in the country for a long time. Under this not only women but also children and men are prohibited from being shown as 'instrumental use'. However, it depends on the rigor of the ruling administration.
– Wearing hijab is mandatory for women in Iran
Women have been required to wear the hijab in Iran since the 1979 Islamic Revolution. It has been found that after this revolution religious conservative laws were quickly implemented. Whenever the women here try to defy these rules, they are dealt with harshly.