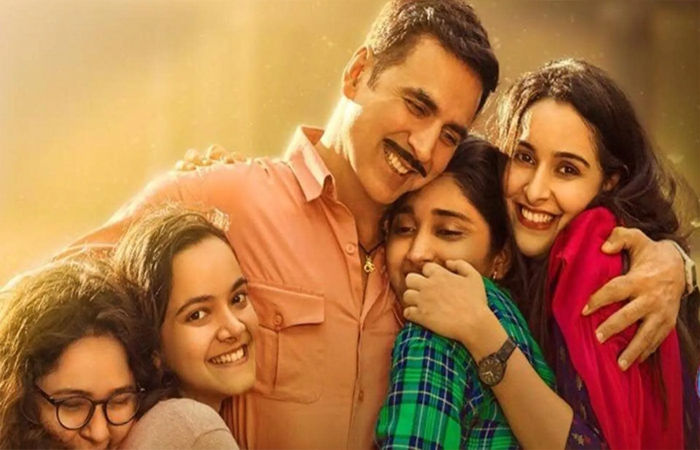 – There will be no cuts in Akshay Kumar's full family film 'Rakshabandhan': Censor Board
Mumbai, dt. 04 August 2022, Thursday
In today's modern era, movies that can be watched with family are rare. Akshay Kumar's upcoming film is a complete family draw film. Mostly films of today's era get 'U/A' certificate but Akshay Kumar's film got the rare 'U' certificate, it is a huge success.
Akshay Kumar is busy with the preparations of his upcoming film 'Rakshabandhan'. The Akshay Kumar and Bhumi Pednekar starrer is slated to release on August 11, the day of Raksha Bandhan. The film is directed by Anand L. Rai has done. With only a few days left for the film's release, the Censor Board formalities have also been completed. 'Rakshabandhan' has been cleared with a 'U' certificate by the Central Board of Film Certification (CBFC).
Akshay Kumar's Rakshabandhan gets 'U' certificate
A perfect family film is hard to come by these days. Thus, 'Rakshabandhan' has received a U certificate which means that there is no restriction on the viewing of this film. CBFC has not asked for any cuts in this film. Hence the film director Anand L. Expressing his happiness, Rai said that this is a personal victory for me. I have entered the fray to create clean family entertainment. I was thinking the same during 'Tanu Weds Manu' (2011) and 'Tanu Weds Manu Returns'. However I got 'U/A' certificate for them. It hardly makes a difference but this is a moral victory for me.
The film revolves around Akshay Kumar's character Lala Kedarnath. He wants to get his 4 sisters (played by Sahejmeen Kaur, Deepika Khanna, Sadia Khatib and Smriti Srikanth) married. He is constantly striving for this.
Anand L. Aim is very important in preparing a film that appeals to everyone in the family, asserts Rai. "I am grateful to the Censor Board for understanding this." This actually makes you feel happy that, as a producer, you stick to your objective while making your film.